Leadership Team:
Our leadership team recognizes the authority of God, and realizes that we are shepherds who serve under the Chief Shepherd, Jesus Christ. We desire to devote ourselves to prayer and to the ministry of the Word.

Pastor Don, Senior Pastor
Pastor Don has a passion for carefully unpacking the truths of Scripture. He has served at River Rock Baptist Church for fifteen years.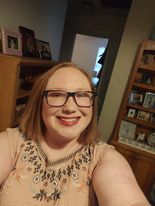 Mallie Leary, Preschool Director

Mrs. Mallie is the Director of our River Rock Preschool