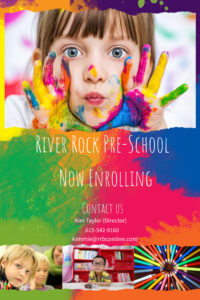 Now Enrolling
Openings in our MW and TTh classes
We are looking to hire great teachers to help us grow your children! If you or someone you know would be interested in this opportunity then please call Mallie Leary and talk with her about employment or registering your child for our program! Her cell number is !
Meet Our Team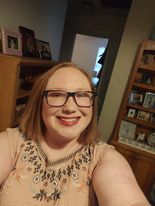 Mallie Leary – Director
Hello! My names Mrs. Mallie and I have been in childcare for almost five years. I love watching children grow and learn in their own way! I've worked with kids from infants all the way up to five years old. I was a lead infant teacher for two and a half years, assistant young one year old's teacher for a year, lead young two's teacher for a year, assistant three year old teacher, assistant four and five year old teacher, and also a floater as needed. I am originally from Florida. Moved up here for the first time in 2010 till 2012 and then moved back up here for the second time in 2018 when I got married. I've been attending River Rock Baptist off and on since 2010. River Rock has and will always hold a special place in my heart because not only did I accept Christ as my Savior here but I also met and married my husband here. A few interesting things about me are that i have two dogs named Loki and Charlie, a kitty cat named Molly, a snake named Mammy, and a fish named Haku. I am left handed, the only redhead in my family, and an only child. I am so thankful that i have been given the opportunity to join RRBC's preschool team as the director and can't wait to meet the staff, children, and parents!