River Rock Baptist Church Music Ministry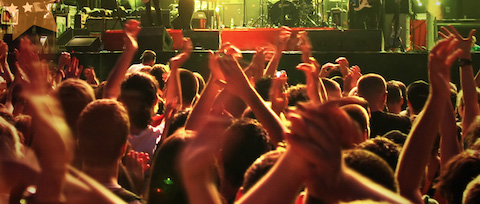 The Music Ministry of River Rock Baptist Church has one goal and that is to lift high the name of Jesus through music. In John 12:27-36 we are encouraged to lift Him up so that He may draw souls to Himself and they in turn will become sons and daughters of the Light.
But I, when I am lifted up from the earth, will draw all me to Me. – John 12:32
As worshipers enter the sanctuary we want them to encounter the Holy Spirit through Spirit-filled music We realize that in His presence chains are broken, victories are won and Jesus is given the freedom to call those who will become sons of God. We desire that everyone who walks into the sanctuary will put their trust in the Light while they have it, so that they may become sons and daughters of Light.
While ye have light, believe in the light, that ye maybe the children of light. These things spake Jesus, and departed, and did hide himself from them. – John 12:35.
When our members and guests exit the sanctuary we pray that they will take the Light into the city. We pray that their testimonies will be sued mightily to change the hearts of all those with whom they come in contact.
Music is a powerful tool. It has the power to create moods, change atmospheres, and move people to action.
Music is a means of praise and worship. Psalm 150; Revelation 5:8-10
Music is a valuable teaching tool. Colossians 3:16
Music is an evidence of Spirit-filled lives. Ephesians 5:18-19
Music is a vehicle for Christian service. Psalm 100:1-2
Music is an effective way to testify and express our faith in Christ. Acts 16:25-30
Music can be a source of comfort and encouragement. 1 Samuel 16:23
In our worship services you will experience a variety of songs and all of our songs are carefully chosen, insuring that they are biblically accurate and will edify believers in their faith.
The Mission of River Rock's Music Ministry:
To exalt Christ and make disciples through public and private worship.
Our Purpose:
To develop and nurture men, women, boys and girls and worshipers.
Our Philosophy of Ministry
The heart of the music ministry at River Rock Baptist Church is to exalt and glorify God. God is pleased with the praise of His people, and through our singing, we desire to worship Him, and to edify and encourage each other. Central to our music is an emphasis on heartfelt and meaningful congregational singing.